There is an affordable housing crisis. The price of housing has skyrocketed! As a real estate agent in Louisiana, I see the struggle many are having.
TheZebra.com average home prices have increased 88% in the last decade. If I had to buy a house today, I would have to consider an alternative housing option. Manufactured or modular homes would be at the top of the list.
Leading the charge in affordable housing is Clayton Homes. As one of the leading home builders in America, Clayton built over 62,000 homes in 2022.
This comprehensive blog post will delve into the origins and growth of this renowned company and how Clayton Homes have impacted the affordable housing market. We'll also examine Clayton's diverse range of homes, including their unique features and construction quality. We will also discuss how Clayton Homes' commitment to sustainability and energy efficiency sets them apart in today's market.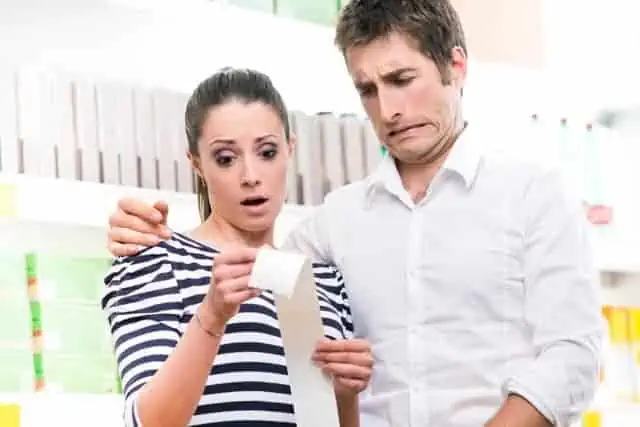 Key Takeaways
Clayton Homes is the leader in the manufactured homes industry.
Clayton Homes offer tiny, manufactured, modular, and CrossMod Homes.

Clayton homes are built faster than site-built homes

.
Clayton homes can be customized.

Clayton homes are built with energy efficiency in mind

.
Table of Contents
Disclosure: This post may contain affiliate links, meaning I can earn commissions. If you decide to purchase through my links, it is at no cost to you.
Why are alternative housing options important?
As housing costs rise quickly, some are left seeking more alternative housing options. Clayton Homes are assisting millions of Americans on this search.
The average home price in the United States has exceeded $450,000.
According to Forbes, the most affordable state is Mississippi, with the median single-family home around $140,818.
Construction Coverage says currently, 22 million Americans live in manufactured homes. 10% of homes built are manufactured homes.
Since 2010 there has been a 130% rise in manufactured house shipments across the US, according to Census data, and for good reason.
The History
Founded in 1956 by Jim Clayton, Clayton Homes bridges the gap between affordability and luxury. They provide access to a better life for families of all income levels.
Starting with affordable housing for families on a budget, Clayton Homes expanded to cater to middle-income families with larger homes. They've got options for everyone.
Warren Buffett's company, Berkshire Hathaway, acquired Clayton Homes in 2003. Since then, the company has introduced new home designs and options to consumers, including adding modular homes to the list.
Types of Homes Offered
At Clayton Homes, you'll find various housing options to suit your needs and preferences – from single-section and multi-section manufactured homes to tiny homes, modular homes, and CrossMod homes.
Tiny Houses
The popularity of tiny houses has surged over recent years as more people seek out minimalist lifestyles or affordable housing solutions. Clayton Homes' tiny houses are designed efficiently without compromising comfort or style.
Make sure to distinguish an actual Tiny House from Clayton's version, which are houses under 1,000 square feet. Tiny Homes are defined as less than 400 square feet.
The Clayton Tiny Homes' availability seems limited to only a few states. Here is a 3D Tour.
Manufactured Homes
Manufactured homes are factory-built and delivered to your site. They meet the HUD building standards. They come in various sizes and styles and can be customized to fit your needs.
With modern amenities and energy efficiency, these homes provide comfort and cost savings. They come in single-sections and multiple-sections.
Manufactured Homes are the more affordable option offered.
Don't let the name manufactured home fool you. You have to check out what Clayton calls their manufactured home line.
CrossMod Homes
The CrossMod® homes offer forward-thinking designs, energy-efficient features, and high-end materials without sacrificing the efficiency, quality, and construction speed of off-site built homes.
That means a manufactured home meets a site-built home to create unique, affordable housing options.
CrossMod Highlights
May qualify for

Freddie Mac

and

Fannie Mae

loans

Appraise like site-built homes

Higher Pitch Roof

Attached or Detached Garage

Permanent Foundation

Porch

Upgraded Energy Efficiency
Modular Homes
Modular homes meet strict local and state building standards similar to traditional homes. For this reason, they are financed the same as a traditional home.
They offer design flexibility and efficient construction in factory settings, providing a streamlined, high-quality housing option. They are built in a few weeks and delivered to your site.
Custom Designs
Clayton offers some inspiration for your design. They have the Farmhouse and the Rustic & Log Cabin styles, a few of my favorites.
I am in love with the Kitchen Island designs available. I dropped a personal favorite for you to see. It is way nicer than my kitchen!
Manufactured, CrossMod, and Modular Comparison
Quality and Construction
When it comes to manufactured housing, quality and construction are top priorities. At Clayton, they've got it down to a science. Their homes are built with care and precision, ensuring the highest standards are met.
The Manufacturing Process
Clayton Homes take pride in their state-of-the-art facilities and skilled professionals who meticulously craft each house. With advanced construction techniques and precision machinery, they leave no room for error.
Materials Used
Clayton Homes use only the best materials. From energy-efficient insulation to sturdy framing lumber, they don't compromise quality. Your home is built to last.
Safety Standards
Clayton Homes goes above and beyond when it comes to safety. Their homes undergo rigorous testing and inspections to meet or exceed federal HUD regulations. You can rest assured that Clayton Homes has taken all the necessary steps to ensure your safety.
Durability
Clayton Homes do not just meet safety standards; they exceed them. Your home is constructed to endure the rigors of time during home-building, preserving its structural stability for an extended period.
Warranty Coverage
Clayton Homes stand behind their quality and durability. Enjoy the assurance that any potential issues will be swiftly resolved with our extensive warranty coverage, providing a stress-free experience. No stress, just peace of mind.
Impact on Affordable Housing
In the realm of affordable housing, Clayton Homes is the real deal. Their innovative approach to home building and commitment to providing high-quality yet cost-effective homes have made homeownership more accessible for many Americans.
Their mission is clear: To open doors to a better life, one home at a time. This vision aligns perfectly with the need for affordable housing in today's economy, where traditional site-built homes can be crazy expensive.
Affordable Home Models
Clayton offers a variety of models that cater to different budgets without sacrificing quality or style. Whether it's a single-section manufactured home or a multi-section modular house, buyers can find options that suit their financial capabilities while still fulfilling their dream of owning a beautiful, comfy residence.
Financing
Clayton also provides financing options through its subsidiary Vanderbilt Mortgage Company.
These mortgage plans make it easier for potential homeowners who may not qualify under conventional loan requirements due to lower income levels or less-than-perfect credit scores.
Land-Home packages are available as well. You can find land by selecting the button below.
Sustainability and Energy Efficiency
Clayton Homes is not just a leader in affordable housing. They are also pioneers in sustainable construction. They're all about reducing their environmental footprint through energy-efficient designs and responsible sourcing of materials.
Eco-Friendly Construction Practices
Clayton Homes start their sustainability journey right from the construction stage. They use precision building techniques to minimize waste and reduce material usage. They recycle construction debris and use low-VOC products to keep the air clean.
Energy-Efficient Designs
Clayton Homes go the extra mile to create energy-efficient homes that save money and the planet.
Clayton Homes supply their dwellings w/ ENERGY STAR-certified gadgets, high-performance HVAC systems, LED lamps, programmable thermostats & topnotch insulation.
Responsible Sourcing Materials
Clayton Homes does not just talk the talk; they walk the walk regarding responsible sourcing. They partner with suppliers who share their commitment to sustainability and ethical labor standards.
Customer Experience
Constructing a dream abode is a critical venture, and Clayton Homes comprehend that the experience is just as essential as the outcome. Clayton Homes aims to provide a positive customer experience throughout the home-buying process.
They typically offer:
Consultation and Planning:

Create a perfect home that fits your budget and needs, offering virtual tours, video walkthroughs, and interactive tools to assist customers in visualizing and customizing their homes.

Navigating Financing Options:

Guide you through the process and ensure you understand your options.

Building Process

: Keep you informed every step during the home-building process.
Dream Home Realization
Everyone deserves a perfect home that reflects their tastes and lifestyles. That's why we're happy to accommodate special requests and customize your dream home.
After-Sales Service & Support
Our commitment to our customers continues once you move in. We provide excellent after-sales service and support, promptly addressing issues and conducting regular maintenance checks over time.
Don't just take our word for it – check out the Consumer Affairs reviews from our happy homeowners.
Dealing directly with Clayton Homes means you can trust that you get genuine products backed by reliable warranties. No third-party dealers here.
Visit a Clayton Home

location

With over 700 locations, you will find a location to help you with your perfect home.
Frequently Asked Questions
Who is Clayton Homes' biggest competitor?
The largest competitor of Clayton Homes is Cavco Industries, a leading builder in manufactured and modular housing.
What is the history of Clayton Homes?
Clayton Homes was founded by Jim Clayton in 1956 and have grown from a single-lot dealer into one of America's largest home builders.
What is Clayton Homes' slogan?
The slogan for Clayton Homes is "Have it made®," emphasizing their commitment to quality construction and customer satisfaction.
Who is the founder of Clayton Homes?
Jim Clayton, an American businessman, founded Clayton Homes.
When is the best time to save on a single wide?
Conclusion
Clayton Homes: where quality meets affordability and homeownership dreams come true.
Additionally, Clayton Homes is dedicated to ensuring that homeownership is within reach for everyone.
And let's not forget about sustainability – Clayton Homes takes pride in their environmentally friendly homes, ensuring that you can live comfortably while being kind to the planet.
Regarding customer experience, Clayton Homes shine bright, with satisfied customers praising their professionalism and helpfulness throughout the home-buying process.
So whether you're in the market for a manufactured home, modular home, or something in between, Clayton Homes has got you covered.
What will your custom dream home become?