Are you determined to become a successful real estate agent? Are you wondering how to become a real estate agent without a degree? Good News! You do not need one.
An associate's or bachelor's degree is optional for entering this dynamic industry. With proper guidance, resources, and hard work, achieving success in the real estate business is possible.
While studying for my real estate license, an agent I was chatting with said something I could never forget, "Real Estate is the cheapest and fastest way to earn six figures without a college degree." This was back in the 1980s or 1990s when she started and before the internet allowed kids to make millions online.
I digress.
Embark on an exciting journey with this blog post as we unveil the secrets to entering the future career of your dreams. No educational background or experience is needed! The great part of the real estate industry is you can become a licensed real estate in a few short weeks at a very minimal cost.
From unleashing the responsibilities of an independent professional to acquiring licensure and building a thriving business together, let's take off on this exhilarating adventure!
Article at a Glance
Real estate agents require real estate law, marketing, sales, and negotiation knowledge but don't need a degree.
Gaining experience through pre-licensing courses, online resources & networking is vital to success as a real estate salesperson.
Developing your personal brand with ongoing education and skill development are key components for successful real estate agents.
Some related real estate jobs do not require a real estate license or real estate courses.
Table of Contents
Disclosure: This post may contain affiliate links, meaning I can earn commissions. If you decide to purchase through my links, it is at no cost to you.
Understanding the Real Estate Agent Role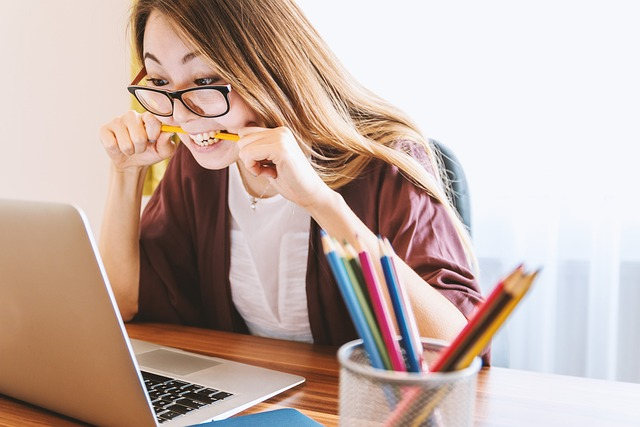 Real estate agents play a crucial role in facilitating various real estate transactions. Most real estate agents assist others with residential properties to:
Sell real estate
Buy real estate
Rent real estate
Agents' expertise and guidance help clients navigate the complexities of the market, ensuring successful outcomes and satisfied customers.
Commercial real estate is another industry a licensed agent may decide to explore. Certain brokerage firms specialize in commercial real estate. Commercial real estate does not require an extra license exam or course hours.
Commercial real estate is a whole different animal. While very lucrative, this sector will require agents to have a different skill set for commercial real estate transactions. I suggest seeking online courses and resources to learn about the commercial real estate world.
How to Become a Real Estate Agent Without a Degree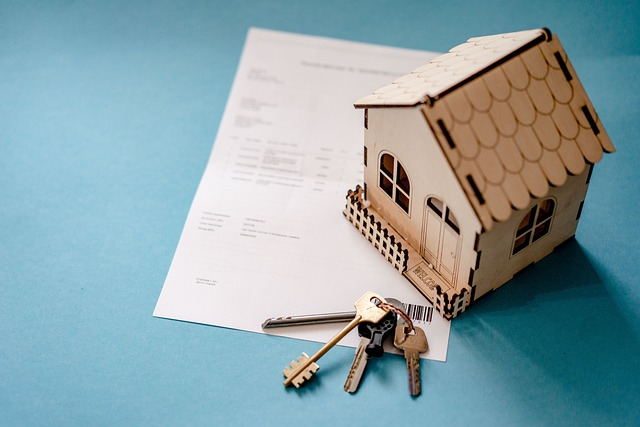 In most states, the minimum educational requirement for real estate licensure would require you to have completed high school. Nevertheless, No formal education or college-level courses are ever wasted! I had a Master's degree when I began my real estate journey.
Contrary to belief, you do not learn about selling real estate or how to perform real estate agent duties during the pre-licensing real estate courses. You acquire day-to-day business knowledge by getting your hands dirty and doing the work.
Many real estate schools and real estate agent education courses only prepare you with the basic requirements to pass the real estate license exam. I tell those studying for their real estate license to learn enough to pass the test. We will teach you the rest after you pass.
Online Resources and Books
There is a ton of real estate education in the online world. I used several resources to supplement the information from the real estate courses when studying for the real estate exam. Use online courses and resources to your advantage. Don't wait for someone to teach a course for you to learn a topic. Learn at your own pace and become a lifelong learner of your craft!
Such education options allow prospective students and aspiring realtors to develop skills applicable to navigating the industry effectively while demonstrating a commitment to excellence.
Once you earn your real estate license, the National Association of Realtors offers designations for real estate professionals, giving them an advantage in their field – including Accredited Buyer's Representative (ABR) and Certified Residential Specialist (CRS).
Networking and Mentorship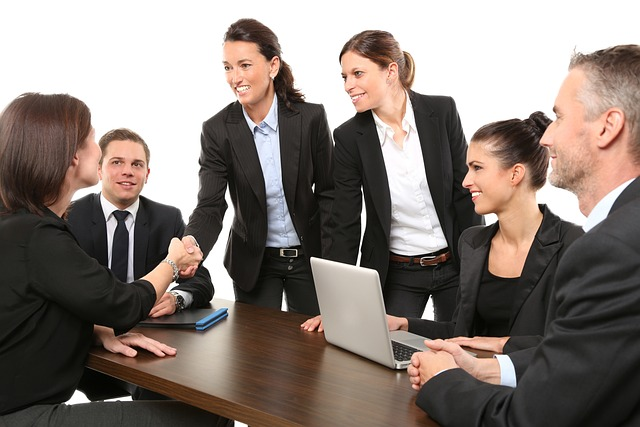 Real estate agents without a college degree looking to build fruitful careers in the real estate industry can benefit significantly from networking and mentorship. Networking involves creating relationships with other players in this field while engaging an experienced mentor who provides advice on how to find success within it.
You have some exciting options if you're ready to level up your networking game within the sector! Forge powerful alliances, gather a dream team of field experts, and watch your business grow like a champ! And hey, remember to work your social media mojo and engage with local communities.
Let's make networking happen! There are thousands of real estate agents to network with, and many will be willing to chat with you. Pick their brains!
Gaining Relevant Experience
For those seeking a career in real estate, obtaining relevant experience such as sales, marketing, or customer service is essential.
Even if you are working towards a college degree for another profession, working an administrative assistant job or becoming a leasing agent can help get your foot in the door to familiarize yourself with what real estate entails.
Are you looking to make your mark in this field of work? Take advantage of industry events and workshops! Not only will they boost your knowledge, but they'll also give you a golden opportunity to network and stay up-to-date with the latest game-changing practices. Trust us; it's a surefire way to skyrocket your success as an estate agent!
I have met some mortgage loan officers and inspectors who also choose to get a real estate license. They treat real estate as a passive source of income by just cashing in on referrals when friends and family have a real estate need. It's cool to earn money in business without actively practicing real estate. Something to think about!
Licensing Requirements and Process
Achieving a real estate license is essential to enter the field of property sales. Everyone wanting to become a licensed real estate agent must follow the basic requirements. These requirements vary from state to state but typically include specific state criteria, pre-licensing courses, and passing the license exam.
These steps ensure you have all the necessary information and abilities to practice with integrity in this area legally.
Sure, getting your license may seem a tad intimidating. But hey, it's a fundamental step towards dominating the world of estate agents! Taking care of these basic requirements demonstrates your unwavering dedication. Studying how everything works in residential or commercial properties will equip you to tackle challenges like a confident pro!
So go ahead, own that license, and conquer the real estate game!
State-Specific Licensing Requirements
Real estate agents must follow the individual licensing requirements set out in each state. Such criteria ensure that those practicing real estate have proper knowledge and expertise for their area of operation.
It is necessary to find out what your particular jurisdiction requires from you before beginning a career related to this field, such as studying pre-licensing courses or covering any fees involved.
For information on these parameters, visit the official website of your state board or local real estate board/commission. They provide details on their background check, checks, and required education to help you prepare for the practice real estate industry.
Check out more information on how to become a real estate agent with no experience in 6 easy steps!
Pre-Licensing Courses
If you want to become a real estate agent, pre-licensing courses are necessary. Accredited schools, community colleges, and online options offer these training sessions.
How long these classes go on varies from who attends college and state to high school diploma state. Typically, covering these topics thoroughly best college majors takes approximately 3 to 8 weeks. This timeframe aligns with the importance of developing a comprehensive understanding of relevant aspects (as well as successfully passing the licensing test) for achieving success in the industry.
Joining a Brokerage and Building Your Career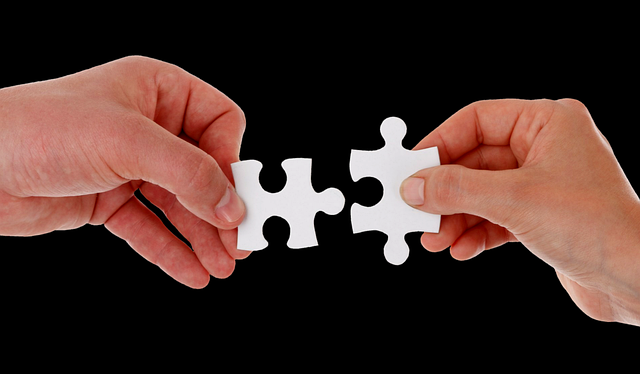 After acquiring your real estate salesperson license, joining a brokerage under a person with a broker's license is essential. A Real Estate Brokerage offers the support and resources to develop one's business further. Setting up a successful career trajectory in this field is critical.
If you want to belong to a broker firm and find success as a real estate agent, there are a few other aspects you need to pay attention to.
Building your brand name, marketing yourself effectively, and networking with potential leads are all important. Educating yourself and improving your knowledge base over time is also crucial.
So, let's take a moment now to explore deeper into these facets together.
Researching Brokerages
Having the right real estate brokerage is essential to success in your career in real estate. You can evaluate potential real estate brokerages by looking into their reputation, services offered for agents, and possibilities of progress within each one.
To narrow down on a selection, you should research local areas or reference resources from the National Association of REALTORS®, as well as take advantage of referrals from acquaintances, websites, or online profiles when doing analysis.
Ultimately you want to go with an organization that fits your standards and objectives so it will enhance both personal growth and ambitions in the future in this field.
Developing Your Personal Brand
Want to make yourself stand out in the competitive real estate world? It's all about creating your personal brand, my friend. This is a step many real estate agents need to do yet fail to do.
First, combine your experience and personality to craft a unique identity. You have to be distinct from those other agents. There are thousands of agents in the real estate industry!
Next, identify your target audience and give them what they want. Be all individualized and stuff. Have you seen the T-Rex in some property photos floating around on the internet? That is part of that agent's brand.
Oh, and remember to rock the web presence! Get on social media and websites, and serve up some killer content catered specifically to your dream clients.
Investing time into building a recognizable profile will generate trust among potential clients and give entrepreneurs more success in real estate. Marketing activities and strong online connections are integral to strengthening one's branding efforts.
Taking these steps allows individuals wanting to create their foothold in the industry to get noticed much quicker than otherwise would have been possible before.
Ongoing Education and Skill Development
As a real estate agent, learning and sharpening your skills is critical to staying up-to-date with industry trends. This involves participating in conferences and seminars and keeping abreast of relevant publications and blogs.
Besides that, the National Association of REALTORS® offers ongoing education opportunities such as Institutes, Societies, or Councils connected to it, which can be beneficial when considering one's career in real estate courses and/or occupations within this field.
Learning new strategies will give you an edge over other real estate agents. Never stop learning and perfecting your craft.
Alternative Real Estate Career Paths
If you need to decide whether becoming a real estate agent is the right new career, explore other pathways in this field. Such options include:
Property management.
Appraisal work.
Teaching roles within real estate and leasing consultancy.
Becoming an assistant or title examiner.
Other possibilities include a job such as a paralegal in the same sector, apartment manager, or home staging career. There are real estate photographers, showing assistants, transaction coordinators, and real estate assistants, to name a few.
Digging deeper into these available paths may create something that perfectly fits your interests and desired outcomes.
Frequently Asked Questions
What state has the hardest real estate exam?
The state that has the hardest real estate exam is California.
Are real estate degrees worth it?
No education is ever lost! Getting a real estate degree can be a game-changer if you're eyeing a career in the field. It covers everything from property management to investment tips, boosting your job chances and earning potential.
What is the best major for a real estate agent?
No single major is deemed "best" for a real estate career. Degrees in business, finance, marketing, or real estate are beneficial. Practical experience, internships, and industry networking are also key for aspiring agents.
What Courses Are Required to Be a Real Estate Agent?
All states require some study of Real Estate Principles and regulations. Most states have additional course requirements, including real estate finance, law, and contracts.
What are some alternative real estate career paths?
Real estate offers varied career paths, including property management, leasing, apartment management, and teaching. Options also extend to title examining, home staging, and paralegal roles. Property management involves tasks like rent collection and tenant issue resolution.
How can I prepare for a real estate career without a degree?
For a successful career in real estate without pursuing a college degree, experience is key. Use online resources to stay informed of new trends and regulations that apply within the industry. Developing an extensive network can also provide invaluable insight into this area.
What are the state-specific licensing requirements for becoming a real estate agent?
To become a real estate agent, understand your state's licensing rules, including education, background checks, and fees. Stay updated on industry trends for success. Knowledge of local and adjacent areas broadens your market, aiding buyers in diverse housing searches.
final thoughts
Now you can stop wondering how to become a real estate agent without a degree. You do not need it!
Individuals can make a real estate career without obtaining an associate's or bachelor's degree. Many real estate agents have no college degree or never attended college. Once you finish the licensure course hours and pass the exam, you can officially represent another person in a real estate transaction and earn a commission.
This journey requires hard work, but dedication can succeed in this field despite not needing a traditional education background.
Learning should be continual along with self-development of skills such that personal branding comes into play, ultimately helping someone become successful in the real estate business.
As long as you stay true to your integrity and always represent your clients at the highest level, you will succeed. Your business can grow as big and as fast as you are willing to work in it.
I wish you luck in your endeavors!