I don't know anyone who doesn't go to the bathroom. It is a fact of life. I am a personal fan of having a toilet. RV and camper van life, like other alternative housing options, can be appealing. So are creature comforts of life, like a toilet. 🚽
Let me introduce you to the best composting toilets for RVs and Camper Vans.
You may not have space for a black tank or a large water supply. You may also want to avoid finding a bathroom as part of your adventure.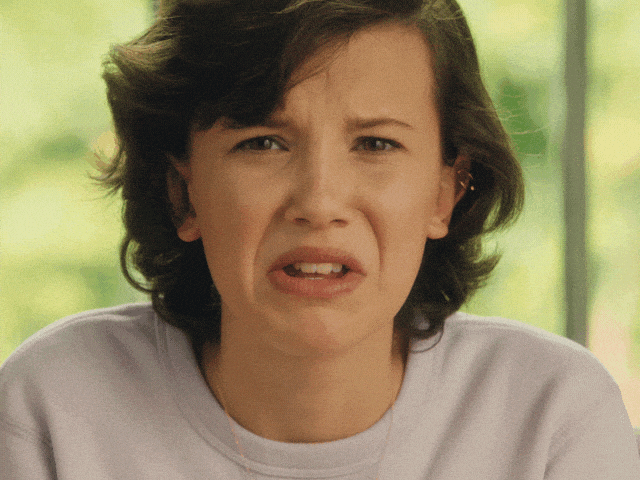 Have no fear because the composting toilet is here! 🚽 Plus, It is not as gross as you think, either!
I saw a lot of composting toilets at the last Tiny House Festival and RV show.
The thought of human waste as compost caused me to have an ugly face until I started using one. Now, I can't picture myself without one. 💩
In this guide, we'll explore the best composting toilets for RVs and camper vans for when you have to go – on the go.
Table of Contents
Disclosure: This post may contain affiliate links, meaning I can earn commissions. If you decide to purchase through my links, it is at no cost to you.
The 4 Best Composting Toilets for RVs and Camper Vans go head-to-head
You are in luck because there are a few options for composting toilets. Let's explore the options, so you know which to choose to help you make a smooth move. 🤣
Let's get into the details and let you see some of these bad boys in action!
The Separett Villa is a waterless, urine-diverting composting toilet that operates on AC and DC power. It comes with a single-speed fan and all the necessary parts for venting and draining.
It doesn't have a liquid waste tank as it diverts liquids to a holding tank or greywater system. The solid waste is collected in a compostable bag.
Key Benefits
Solid Capacity: 60-80 uses – About 2-3 weeks with four people
Liquid Capacity: Unlimited!
Pros
It uses composting bags, so there is no need to empty and clean a solid compartment.
Similar size to residential toilet
There is no need to empty the urine container!
Cons
Requires liquid drain hose
Have to buy composting bags
Power: 12-Volt for Fan
Check Price –> Amazon
The Separett is cool with its residential vibes. The compostable bag is convenient but leaves little room for composting in the unit. Not having a urine tank could be good or bad, depending on your setup and how hands-off you want to be. Overall, this toilet seems perfect for those who want a more traditional, homey experience. It's a bit pricier, but the features might make it worth it.
The Nature's Head Toilet is a versatile choice and one of the more well-known toilets on the market in the alternative housing space. At least half the video tours I have seen online mention this toilet.
This toilet offers separate containers for solids and liquids and a unique spider handle agitator for efficient composting.
Key Benefits
Solid Capacity: 60-80 uses – About 2-3 weeks with four people
Liquid Capacity: 2.2 gallons
Pros
Separates urine from solids
Easy to Clean & a five-year warranty
Big enough for everyday use
Cons
Won't fit under a seat in a van
Men need to sit (so the urine can make it in the front)
You have to unbolt the entire toilet to remove the solids container, as the back of the composting unit holds all the solids
It is somewhat bulky in size, and Can't place it against the wall as the lid needs space to fully open
Power: 12-Volt for Fan
Check Price –> Amazon
This toilet does a good job in the capacity and composting departments. The spider handle is a neat feature that helps speed up composting. But, emptying the urine bottle could be easier, and the need for a drawer for the solids might be a drawback for some. This is one of the more expensive composting toilet brands on the market and is definitely not one of the more portable composting toilets.
The Sun-Mar GTG composting toilet is a compact and portable unit well-known in the tiny house world. It features two separate chambers for separating liquids from solids. It has an elongated seat for comfort and a small fan for odor control.
Unlike other models, it doesn't have a crank for churning solids.
Key Benefits
Solid Capacity: 60-80 uses – About 2-3 weeks with four people
Liquid Capacity: 1.85 gallons
Pros
Stand or sit! Yay for the guys!
The urine and solid buckets are easy to access
Sleek and modern-looking
Cons
The handle on the urine container is a fabric – it could get icky
The urine catch bowl may be a bit shallow
It has less capacity than others, so may need to empty it more often
Power: 12-Volt for Fan
Check Price –> Amazon
The GTG is all about convenience and versatility. Its small size makes it a go-to for tight spaces, which might mean you'll be emptying the liquids more often. The lack of a crank for the solids is something to consider, depending on how hands-on you want to be with maintenance. I must say, it is also very sleek looking.
The OGO compact composting toilet has a modern, square design with rounded edges. It is super compact, making it a snug fit for tight spaces. A Big Win in the van life world!
One of its features is an electric solids agitator activated by a button. It weighs just 28 lbs and is easy to install in small campers or off-road vehicles. The unit also offers flexible venting options.
Key Benefits
Solid Capacity: 30 uses – 2-3 weeks with two people
Liquid Capacity: 2.4 gallons
Pros
Electric mixing of solids – 2 min run time
Smallest footprint on the market – 15″ deep x 16″ wide – the smallest composting toilet mentioned
The urine sensor lights up when it is almost full
Cons
You Will need to empty it more often
The seat is smaller, so it may not be comfortable for long sittings.
Men need to sit
Power: 12-Volt for Fan
Check Price –> Amazon
The OGO has a unique design and electric agitator. It's more comfortable than it looks, but don't expect to sit on this thing and watch an entire Netflix show. The electric agitator is a big win for me because it makes composting a breeze.
However, the compost bucket is smaller, so you must empty it more frequently to avoid overflow. The urine plumbing options are a nice touch. It's a top pick for a compact, easy-to-use, modern, portable composting toilet.
What Is an RV Composting Toilet?
An RV composting toilet is a type of toilet that uses the natural process of composting to break down waste into usable and environmentally friendly material.
Unlike traditional flush toilets, composting toilets do not require water or plumbing.
Most composting toilets separate the solid and liquid waste. They use a mix of organic materials such as peat moss or coconut coir in a solid waste container to treat human waste to aid in composting.
4 Advantages of Composting Toilets in your RV or Camper Van
1. Eliminate the need for a Black Tank and increase the Gray Water Tank Capacity
When you eliminate the need for the RV's black tank, you can use the space to store the gray tank, which is water from sinks and showers.
This increases your overall tank capacity and allows for longer periods between dumping. You also do not have to be on the lookout for a dump station.
2. Composting toilets Reduce Water Usage
One of the biggest advantages of composting toilets is their ability to conserve water. Traditional flush toilets can use up to 2 gallons per flush, while composting toilets require no water.
This not only saves on your water bill but also helps to conserve this valuable resource. Even the most resourceful toilets on the market will still need at least a gallon of water.
3. Less Maintenance and Repairs
An RV Compost toilet has few moving parts and does not require plumbing or electricity, making it much simpler to maintain than a regular toilet. They also have a longer lifespan and are less likely to need repairs.
4. Composting toilets are Eco-Friendly
Composting toilets are a sustainable and environmentally friendly option for waste disposal. They do not require using harmful chemicals found in regular toilets, which can pollute the environment.
Who is buying a composting toilet?
Composting toilets are great for those living in alternative housing options such as tiny houses, ADUs, RVs, van conversions, off-grid cabins, pool houses, houseboats, and guest houses. These thrones can even accommodate larger families.
These structures only sometimes have access to water to install a traditional toilet. They may also easily access a compost pile or a portable composting system to empty the solid waste container.
How To Use a Composting Toilet for Camping or Van Living?
You will have to sit down on the toilet if it will separate the urine from the solid. You may have to sit further back to ensure you get the solid waste in the right compartment.
Once you are finished using the toilet, it is advised to spray the toilet seat with vinegar. If the toilet has a manual crank to mix the solids, you must turn it a few times to fix the newest solids.
How Do RV Composting Toilets Work
Composting toilets are considered dry toilets and break down solid waste through decomposition.
Many composting toilets separate liquids and solids. The solid waste is mixed with a compost medium, such as sawdust or peat moss, to aid in composting.
This creates a more hospitable environment for aerobic bacteria to break down the waste into nutrient-rich compost. The toilet tank is a holding tank and evaporation chamber where a fan helps remove moisture from a vent hose.
Want to learn more about composting human waste to select the best composting toilet for your space?
Check out this book –> The Humanure Handbook.
What do you do with composting toilet waste?
Most of the time, you can safely dispose of the composted waste in your compost pile. Be sure to follow proper guidelines and regulations for disposal in your area.
A normal trash can could work if you empty your solids bin into a composting or regular trash bag. Some may bury the waste a few inches deep in the dirt if they are more remote.
The liquid waste container can be dumped in a public restroom or the shower, which goes to the gray tank.
Top 3 Things to Consider When Buying a Composting Toilet for Your RV or Camper Van
1. Cost 💵
Budget is always a factor. Sure, you could poop in a $5 bucket toilet, but an RV toilet may be an investment you choose to make in a creature's comfort.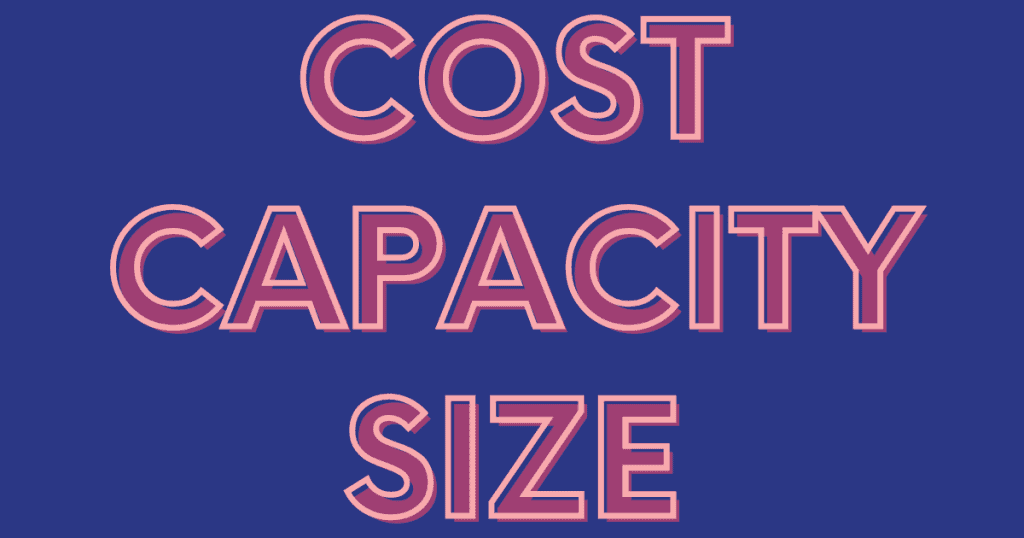 2. Capacity
You need to consider the capacity of the toilet, how many people will use it, and how often you are willing to dump it. Consider a higher capacity if you have a larger family or want to go longer between dumps.
3. Size
The actual toilet size should be considered because some of the toilets mentioned are bulky. Some toilets are compact and can fit under a seat or cabinet.
Ensure the toilet you select has adequate space to be able to operate any mechanical handles and allows you to be able to empty it with ease.
How we did the research
If I said the tushy test, would you laugh?
To help write the article, I combined my experience with these products with multiple hours of watching others' reviews and thoughts on the products. I wanted to make sure I was not alone in my thoughts. While many other brands are available, I selected ones I would proudly suggest.
If someone is going to spend a few hundred dollars on a toilet, they need the true information to help make a decision.
Luckily, some specific specs were available online to make it easy to assemble the information.
Final Thoughts
These composting toilets are solid options if you're hitting the road and want to do your part for the planet.
You've got some great options for the best composting toilets that fit right into your tiny house, RV or Van lifestyle. Luckily, most composting toilets work similarly, so your biggest decision is to ensure you have the right space to install and empty the liquid and solid waste when necessary.
Sun-Mar is about minimalist life, Nature's Head Composting toilet will be less work, Separett feels like you never left home, and OGO is the compact choice. Now it's your turn to make the move.
Ready to level up your experience and go green?
Frequently Asked Questions
Do composting toilets stink up your RV or camper van?
If used correctly, it will not stink up the space. Usually, the sewage smells from the solids when mixed with water, so as long as you keep the solid area dry and mix the agitator, you won't have a smell.
how much do composting toilets cost?
You could do a DIY for a few dollars or get a more basic and occasional-use model for under $200. To get one more suited for regular use, plan to spend between $700-$1200.
Can you put a compost toilet in an RV?
You sure can. Composting toilets are great for RVs. There is no need for water or a black tank when using a composting toilet.
Do you put toilet paper in a composting toilet?
If you put the toilet paper in the solids container, you may have to empty it more often because it could impact the decomposition process. Some put the used toilet paper in a waste basket.
Where can I find biodegradable toilet paper?