​Eco-friendly, conserve water, compost, save money, and go green. All words you will run into when learning about alternative living especially composting toilets.
If you are in the market for a composting toilet but are a bit overwhelmed by the choices, you made the right stop. I will admit – it is a whole new world with many brands and types. This article will focus on the Separett Villa Composting toilet.
Just a heads up – composting toilets are not all created equal. 😫
In this review, we will take a closer look at the features and benefits of the Separett Villa Composting Toilet explore the pros and cons, and give honest feedback to see if it is the right toilet for your bathroom. 🚽
It very well might be an environmentally friendly, easy-to-use, cost-effective toilet, but is it right for you? Let's find out together.
The journey into the world of waste begins now. 💩
Why we like this toilet
No Compost medium needed
No need to empty a urine container
The vent pipe connected to the fan eliminates odor
Easy to use
Lower power draw
Table of Contents
Disclosure: This post may contain affiliate links, meaning I can earn commissions. If you decide to purchase through my links, it is at no cost to you.
What is the Separett Villa Composting Toilet?
This waste system is not as complex as it sounds, so let's break it down.
The Separett is a waterless toilet that diverts urine from solids. The liquids flow into your grey water system or tank, and solids land in a bucket that must be emptied.
Liquid in the front, solids in the back. It is that simple.
This urine-diverting toilet is designed for both on-grid and off-grid living. It is similar in size to a regular residential toilet. It is known for its unlimited liquid waste capacity and residential feel.
The Separett Villa Composting Toilet is considered one of the most popular and trouble-free composting toilet options. These toilet systems can help reduce water usage by 27% since toilets account for a huge percentage of daily water usage.
The toilet system includes a lower energy 12V single-speed fan that continuously runs to remove odor and dry out moisture from the solids container. The fan draws odors out and is connected to a venting pipe vented outdoors.
The solids container is large enough for full-time use and could require emptying every three weeks or so for the regular use of two people. If you will not be using the toilet for a while, it is suggested to empty it even if not full.
Who Created the Separett Villa Toilet?
The Separett name came to market in 1976. The company is a Swedish family-owned business that has been all about creating waterless toilet solutions.
The mission is to make life easier and more comfortable for everyone. They are all about conserving water and contributing to a better world.
Read the full Separett story, including how they positively impact areas with no adequate toilet solution.
The Tiny House Movement has allowed this company to grow into a subsidiary in Las Vegas. Read about their ongoing projects to impact sanitation.
Top Benefits of the Separett Villa Composting Toilet
Adding the Separett Villa urine diverting toilet to your space can save thousands of gallons of water, eliminate the need for a black tank or septic system, and give you a comfortable spot to do your business in your alternative housing choice.
Changing toilet systems to opt for a waterless toilet could save 3,600 gallons of water per person per year.
This toilet can open up options to live in a rural area without the need for extra expenses. You could live completely off-grid in a remote area or see the world with a few creature comforts of a standard household.
Best Features of the Separett Villa composting toilet
When you look into why folks rave about the Separett Villa toilet, you'll often hear it's user-friendly, eliminates the chore of emptying a liquids storage container, is odor-free, has a low power draw, and is easy to operate.
No Compost medium is needed 🤩
You do not need to buy and store any compost medium for this toilet. This waterless toilet uses a solids container with a compostable liner bag to capture the solid waste.
No need to empty a urine container 😍
If you plumb the urine waste hose into the grey water tank of your tiny house, RV, or Van, you never have to empty a separate urine container.
The continuous low-power vent fan eliminates odor 😷
The 12V toilet fan is powerful enough to remove initial odor and help dry out fresh solids.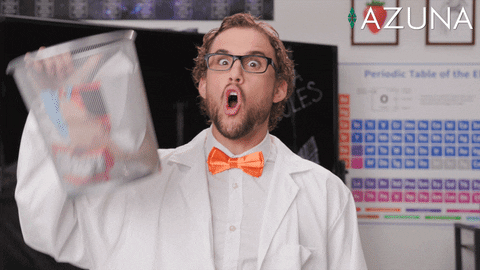 This fan does not consume much energy, so it can be used with solar or battery power. The toilet is installed with a direct vent to the outdoors. Just don't vent it right next to your door!
Easy to install 👍🏻
This toilet may have more steps to get it up and running than other self-contained waterless toilets, but the installation is still very easy. Clear instructions and videos of others installing it in their space are included so you can pipe the toilet system outdoors to ensure proper ventilation.
So this is all great, but how much does this cost? 💰 Glad you asked.
Separett Villa Pricing
This toilet system is about $1,000, which is competitively priced to other top composting toilets. You can find this product on Amazon.
Separett Villa Composting toilet Pros and Cons
Knowing the pros and cons is crucial when considering dropping a grand on a composting toilet. By weighing both, you get a full picture, making it easier to decide if it fits you. I hold nothing back in my assessment of this product.
It's all about making a solid choice for your solids. 🤣
Separett Villa Pros ✅
It is much more environmentally friendly than a traditional flush toilet because it uses no water.
This toilet is low maintenance since you use a bag to capture the solids. This will reduce your composting toilet cleaning time significantly.
It doesn't require any septic or black holding tank, so it saves money! (Eliminating a black tank will allow you to add an extra gray water tank or general storage in your tiny house, RV, or Van.)
This toilet is ideal for rural areas or areas with limited water resources. No water, no problem!
The venting matches standard plumbing fixture sizes.
No added expense of compost medium is needed since you only use the compostable liner bag. This also eliminates the need for any special handling or an entire composting bin.
You never have to empty a separate urine container when it is plumbed into your gray water tank. That saves time and gives you one less chore to do!
The Separett Villa composting toilet is a win for the eco-conscious. It uses zero water, saving thousands of gallons each year. Plus, there is no need for a septic or black tank, which saves money and frees up space for an extra gray tank or storage in your tiny home, RV, or van.
So, to sum it up, It's a solid choice for rural or water-scarce areas. You won't have to buy compost medium, just the composting bags. And if you plumb it into your gray tank, say goodbye to emptying a separate urine container. All pluses in my book!
But it's not all sunshine ☀️ and rainbows. There are some drawbacks to consider, which we'll get into next. The facts are the facts.
Separett Villa Cons ❎
The cost is probably the biggest con to this toilet compared to a traditional water based toilet or compost toilet competitors. (While it is competitively priced, it may not be worth the investment if you only use the toilet occasionally.)
There is some skill and tools needed to install the toilet and ventilation pipe outdoors. There is also a need to insulate your urine waste pipe and any pipes that run outdoors if you are in a cold climate, as urine freezes at about 23 degrees Fahrenheit. Insulate, Insulate, Insulate!
You have to sit further back to ensure you get the solids in the right compartment. You will learn quickly, though!
You may have to explain how to use the toilet properly to any guests.
If you get some liquid in the solids container, it will start to smell, so if you have children using the Separett toilet, you may have to check on the solids bucket a little more often or consider getting a child seat accessory.
Some can't handle dealing with emptying the solids at all – even if it doesn't smell. My daughter is one of those people. 🤮
There is a learning curve for men to sit to urinate. Go outside if you don't like it!
If someone has a health condition like Irritable Bowel Syndrome, it could cause the need to empty the solids bucket daily.
The Separett toilet has challenges, and men must learn to sit down to use the bathroom. The cost can be a hurdle, especially if you don't use it often. Installation requires some know-how and tools.
If kids use it, be prepared to check the solids bucket more often to prevent smells. Not everyone is comfortable emptying the solids, which could become a daily chore for those with certain conditions like IBS.
If these drawbacks make you think twice, don't worry. There are other options that might better suit your needs, whether you're after easier installation, less expensive, more user-friendliness, or less upkeep.
Separett Villa Composting Toilet Alternatives
Top composting toilet alternatives to the Separett toilet include the Nature's Head Composting Toilet, Air Head, Sun-Mar GTG Composting Toilet, and the OGO Composting Toilet.
Read more on how these brands compare: The 4 Best Composting Toilets for RVs and Camper Vans
There is always the trusty bucket with a toilet seat method, which is the most affordable option besides just squatting behind a bush.
My Experience Using Separett Villa
Spending a few weeks in a rented tiny house one fall allowed our family to try out the Separett Villa.
I am so glad they had an informational sheet labeled "How does the toilet work" on the wall in the bathroom. It is defintely different at first.
The lack of flushing was something to get used to the bigger learning curve was for the guys. They fought me and often just went outside the back door. I think they just wanted to use the bathroom outside, honestly. It's a boy thing for sure.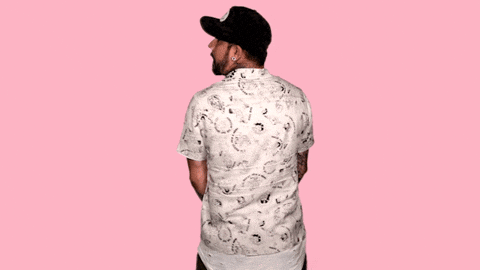 The first few days involved some messy clean-ups. Sometimes, getting the toilet paper straight into the solid hole was a game of darts. Sitting correctly is crucial with this toilet, and it took a bit for us to master the "art of the sit." But once we did, it was a game-changer.
I was not convinced this small little fan would do much for the odor I was familiar with in our day-to-day world. Surprisingly, it kept everything odor-free, which is a big win when sharing a small space.
So, after the initial bumps in the road? Smooth sailing. Using the Separett Villa was not too different from our toilet at home. I am totally sold!
Should You Buy Separett Villa Composting Toilet?
The Separett Villa Composting Toilet is a waterless, urine-separating toilet ideal for both on-grid and off-grid living. It is designed to conserve water and offer a sustainable solution.
The toilet is known for its low energy consumption, easy installation, and user-friendly features like no need for a separate urine container or compost medium.
The unit is priced around $1,000, which is competitive with other brands but not cheap.
While it offers several benefits, like water conservation and low maintenance, it has drawbacks. These include the need for installation skills, specific sitting positions, and potential challenges for those with health conditions like IBS.
Ready to make a sustainable switch that saves you water, money, and gives you the freedom to live off-grid?
Click the link below to get your Separett Villa Composting Toilet today and take the first step toward a greener, more flexible way of living.
Frequently Asked Questions
Why are composting toilets so expensive?
Composting toilets are pricey mainly because of their specialized design and technology, which allow for waste composting and odor elimination without using water or septic systems.
Do composting toilets work in the winter?
The Separett Villa is ideal for winter conditions, as no composting material is used in the toilet and no need to constantly empty a urine container in freezing temperatures. Winter weather usually slows down the composting process when using a composting material.
Is the SEparett toilet worth it?
If you need a toilet option with minimal maintenance that doesn't require water or a septic system, the Separett Villa should be a top option.
How can the product help with saving water and eliminating a black tank?
There is no need to use water to "flush" your toilet. Your solid waste collects in a bucket, which will be emptied, eliminating the need for a black tank.
What are the dimensions of the Separett Villa?
The Separett Villa is approximately 38 inches tall, 16 inches wide, and 18 inches deep with a ship weight of 34 pounds.
What is included with the Separett Villa?
The Separett Villa includes the toilet seat, urine diverter, fan, and adapters for both AC and DC power.
How much power does the SEparate Villa 9215 use?
When on DC power, the fan uses 12DC/ 2.5 w / 210ma. 0.06kwh/24hrs
What type of power does the Separett Villa use?
The Separett Villa 9215 which was released in 2018 and replaced previous villa models uses AC (standard household) or DC power system (from battery or solar).
How much weight can the Separett Villa composting toilet hold?
The Separett Villa can hold up to 440 lbs.
What is the warranty for the Separett Villa composting toilet?
The Separett Villa has a 5-year limited warranty excluding the fan, which is warranted for three years according to the Separett website.