You want to build an ADU, but things like permits and zoning intimidate you. You aren't alone. Thousands of people have navigated ADU permits and zoning successfully!
Building an ADU can be a fantastic way to create more living space at home, earn rental income, and boost your property value. But here's the catch: you gotta make sure it's all legal.
Why is it important? An illegal ADU will make it tough to sell or refinance your home down the road. That's not the news you want to hear.
So, check if you can legally build an ADU on your property and stick to all the zoning rules when you design and construct it.
Sound overwhelming? It doesn't have to be. We will take it in bite-size pieces. Let's Dive into the world of ADU Permits and Zoning!
Every legal ADU will need a permit
Not every state allows ADUs
Zoning Laws define what can be developed on a property
Companies are offering Turnkey ADU building services which include permits
There are different types of permits: Building and MEP permits
The cost of an ADU permit will be based on several factors
Many States are updating legislation to make the ADU's process easier to navigate
Table of Contents
Disclosure: This post may contain affiliate links, meaning I can earn commissions. If you decide to purchase through my links, it is at no cost to you.
Where to find your Permit, Ordinances, and Zoning Information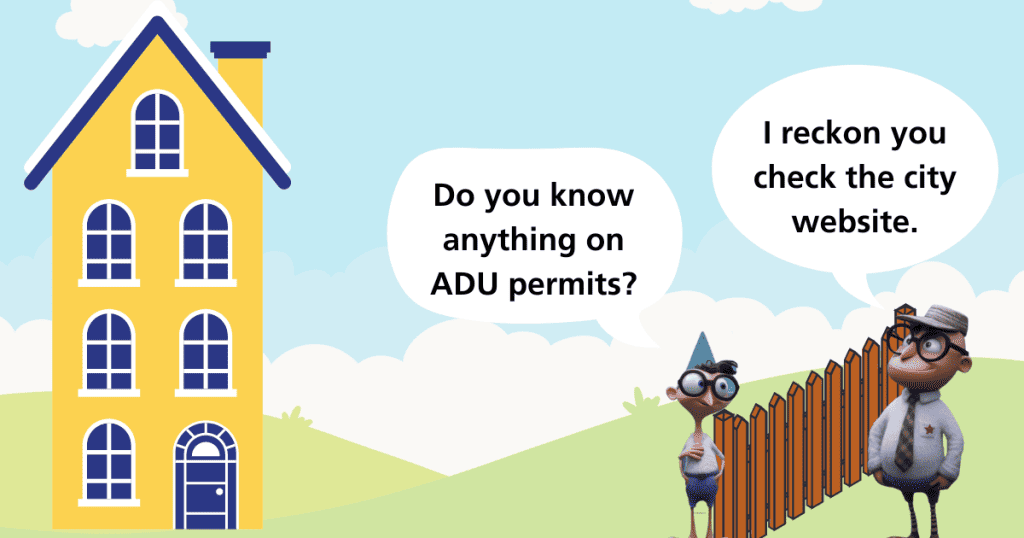 Your permit, ordinances, zoning, and building codes are on your local government's website. Depending on where you live, this can be a county or municipal website.
Of course, here in Louisiana, we have parishes!
The exact process will vary from one jurisdiction to another, but here are some common steps for finding the information you need:
Check the official website of your city/county government for any relevant ADU information.
Look for any of the following search terms:
Accessory Dwelling Unit
Guest house
ADU
In law units
Secondary Suite
Granny Flats
Basement apartments
Before designing and building an ADU, it's crucial to confirm your lot's eligibility for ADU construction based on local zoning laws and development standards. While specific regulations may vary, the steps to determine eligibility are generally consistent regardless of location.
What are the rules where you live?
Check the Accessory Dwelling website
Some states and cities have an ADU Guide on the website, making it so much easier to navigate.
Here is an example of the California ADU Guide.
What are Zoning Laws?
Zoning laws, also known as zoning codes or ordinances, are legal regulations that govern how properties in specific geographic zones can be used to control and direct property development.
There could be state adu laws, county/parish, or city laws that apply to your property. The zoning standards determine if you can legally build an ADU on your property.
Step-by-Step Guide to find out if your property is zoned for an ADU
1: Find out your property Parcel number
Search the tax assessor's website for your assessor's parcel number (APN) for your property, or by calling the assessor's office.
2: Finding your property on the Zoning Map
Once you know your parcel number, you can look up your property's applicable zoning ordinances and land-use regulations.
Some jurisdictions publish zoning maps online for public accessibility. It's recommended to check online before visiting the local zoning office or city hall.
Pro Tip: City zoning laws may precede county or parish laws, particularly within city limits.
3: Review your local Zoning Ordinances
Your zoning ordinances will provide details on what you can and can't do and may also have a specific ADU ordinance.
The ADU ordinance could outline:
The types of dwellings allowed in different residential zoning districts
Size and square footage limitations
Height limitations
Rental permissions
ADU design standards
If one of the dwelling units must be owner-occupied
4: Get to know the Planning and Development Department
If you need advice or help with zoning laws, swing by your city or county's Planning and Building Department. They're super helpful and offer guidance for building an ADU that follows all the local regulations and applicable zoning codes.
Best part? It's completely free! And if you've got more questions or are unsure about anything, schedule an appointment.
Ask lots of questions and be sure to leave a good impression because you may have to face the same department to get zoning approval for your project.
Pro Tip: Some projects get to skip the planning stage if they meet certain requirements. In 2020, California introduced legislation that exempts certain ADUs from the planning stage. Check to see if your state has something similar.
5: HOA Rules
Another consideration may be your neighborhood HOA's Rules. Check if your HOA permits ADUs before starting the project or the permit process.
States like California have remedied the HOA rule issue by passing legislation.
California Assembly Bill (AB) 670 state adu law invalidates HOA rules that unreasonably restrict the construction or use of an ADU on a single-family residence lot. However, HOAs can still enforce reasonable rules, such as maintaining architectural style consistency within the community.
Turnkey ADU companies
Before you get overwhelmed and give up on your ADU project, know there are many Turnkey companies and additional resources to assist with your project.
One of those companies for California property owners is Symbium.
Symbium's mission is to empower anyone to easily understand and visualize what is possible on a property and then submit and manage their permits, related rebates, and inspections.
These companies aim to aid in the hardest part of the ADU process so property owners can successfully develop these accessory dwelling units to expand housing options and create more affordable rental housing options.
Another well-known company is Boxabl offering Prefab ADU. Their unit can unfold and be set up in an hour!
Types of Permits
Various types of permits may be needed for your ADU project. These permits ensure that all the work on your ADU project is up to code, meeting all the necessary safety and zoning code standards. Your area will dictate which ones are required.
Here is a list of possible permits you may need during the permitting process.
Building Permits
The building permit is the primary authorization local governments require to construct an ADU. It is crucial to familiarize yourself with the specific requirements for your area to avoid any surprises or delays in the process.
Electrical, Plumbing, and Mechanical Permits
In addition to the building permit, additional permits such as electrical, plumbing, and mechanical permits (MEP) may be required, each with its requirements.
What affects my ADU permit
Location and Lot Size
The size of your property plays a crucial role in determining the size of ADU you can build.
The location of your proposed ADU is an important element to consider during the permit application process. Some areas have restrictions on where an ADU can be built, such as:
Distance from property boundaries
Distance from the main home and existing structures
Where the structure can be situated – back, rear, or side yard
Site-Specific Conditions
Site-specific conditions can affect an ADU project. These include factors such as:
land slope
proximity to water bodies
presence of protected endangered species habitats
heritage tree removal
Address Assignment Requests
If your ADU is a standalone unit, you might have to apply for a separate address assignment from your primary dwelling. Mainly for emergency service access but also and utility services.
Pro Tip: If you live in California, apply for the CALFHA ADU Grant Program where a property owner may get up to $40,000 to build an adu to provide additional affordable housing choices on the property of a single-family dwelling.
The overall goal of this grant program is to allow moderate-income homeowners to take advantage of the ADU plan to create housing units. Income limits and other requirements apply for this type of financial assistance.
The Application Process: How to Get an ADU Permit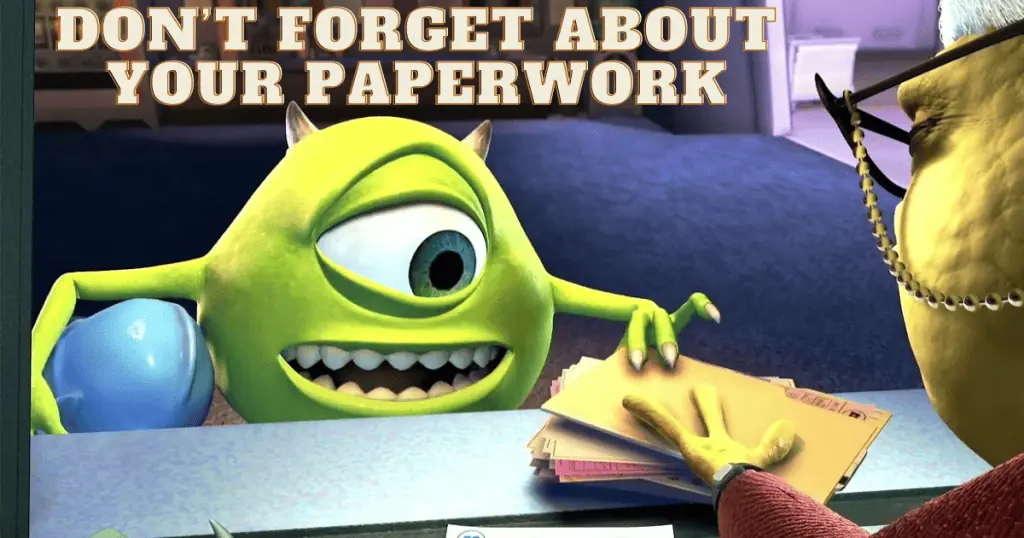 Once you understand what permits you need, gather your documentation and complete the necessary paperwork to apply for your ADU permit.
You must provide various documents (depending on your requirements) for a permit review:
building permit application
site plan or site survey with a reference to the existing house
blueprints or adu plans
Which licensed contractors you will use
Timeframe: How Long Does It Take to Get an ADU Permit
The timeframe for a permit will vary based on local government requirements. Your local permit office should be able to give an estimated timeframe for processing your permit.
Factors such as the complexity of a project and how busy the office is can also delay the process. Certain states have passed legislation to reduce the time the ADU permits take.
AB 3182 states an application for the creation of an ADU or JADU shall be deemed approved (not just subject to ministerial approval) if the local agency has not acted on the completed application within 60 days.
How to speed up the permit application time frame on ADU permits
Some areas, like Los Angeles, have pre-approved ADU plans that meet the local government code, speed up the timeframes, and make it easier for property owners.
Understanding Accessory Dwelling Unit Permit Costs
The permit costs will vary and can be a flat fee plus an additional fee based on the square footage of the second unit on the property.
Some areas could have several fees associated with the project, according to SnapADU.
Plan Check Fee
Payment for the assembly and printing of your ADU plans before they can be submitted to the city.
Building Permit Fee
A fee to submit your building plans to the city for your permit.
Impact Fee
The term "impact fee" includes three different fees charged by cities to homeowners during new dwelling construction:
School impact fees: contribute to future school renovations or expansions.
Development impact fees: cover expenses of property development.
Housing impact fees: aim to support affordable housing for low-income workers in the development area.
So how much will the permits cost? It depends! Don't you love that answer?
Typically a few hundred dollars to a few thousand dollars. Permit fees should be relatively easy to price out. A quick call to your permit office should help you figure out this piece.
The City of Los Angeles has an ADU permit calculator to determine the cost of your permit.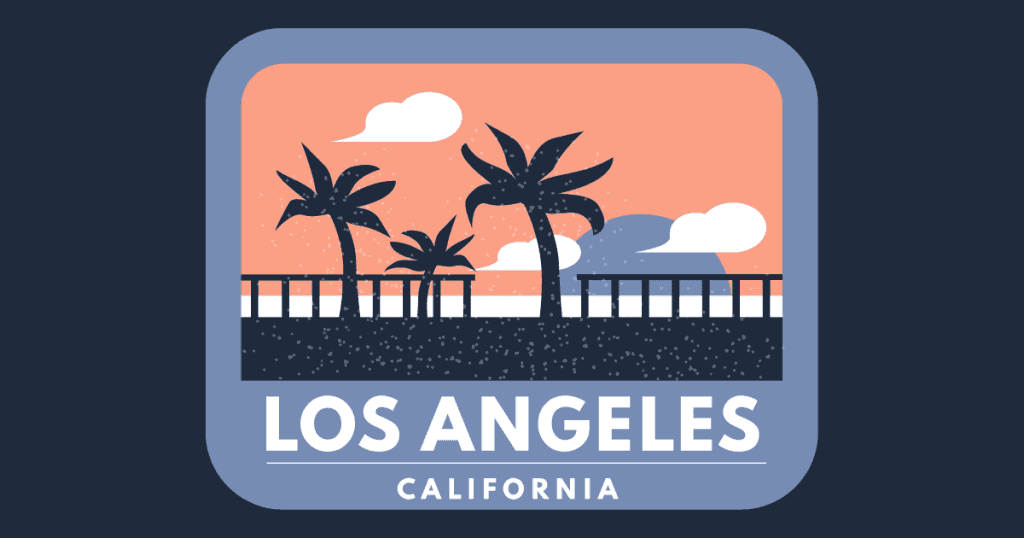 Factors that include the cost of the ADU permit 💵
Location of the project – Where you live
Size of the additional dwelling unit structure
Type of unit: attached or detached
Value of the project
Fee Waivers
But wait, some may qualify for fee waivers if they live in certain cities. Be sure to ask about fee waivers for your area.
Navigating Common Terms and Requirements
Here are some common terms and requirements that will come up in your ADU planning.
Setback requirements – the distance between your structure and property lines.
Height restrictions – The height of your structure in relation to the highest point of your house roof.
How many ADUs you can have – Generally, the maximum allowed is two per single-family residence. In some areas, a property can have an attached ADU or JADU and a detached ADU.
General size limitations for ADUs – This indicates how big an ADU can be on your property. Usually, the ADU can not exceed a certain square foot percentage of the main dwelling. The size requirements will differ for detached ADUs versus attached ADUs.
States That Welcome Accessory Dwelling Units
According to Mercatus.org, states like California, Oregon, Washington, and many others….. have been making the news to support these additional dwelling units.
California has also developed the ADUCalifornia.org site to aid in the ADU development as a project by UC Berkeley Center of Community Innovation.
Check out the number of permits in California
The Changing Landscape of ADU Legislation
Here is what is going on in the ADU Legislation space across the US:
Relaxed zoning regulations – Many cities and states are updating zoning laws to make it easier for homeowners to build ADUs on their property by reducing restrictions on size, setbacks, parking requirements, etc.
Streamlined permitting – Legislators pass laws to simplify the ADU permitting process, reducing fees and wait times.
Pre-approved designs – Some municipalities are creating pre-approved ADU design templates for homeowners.
Financial incentives – Some states and cities now offer tax credits or grants to encourage ADU construction.
What is the new ADU law in California?
California has made great strides in its ADU laws.
Parking requirements eliminated – Local governments can no longer impose parking requirements for ADUs within 1/2 mile of public transit.
Setback restrictions loosened – Front and rear setback requirements for detached ADUs can be no more than 4 feet.
Size caps increased – Maximum allowable size for ADUs attached to a dwelling is now 50% of the existing dwelling (up from 50% of the primary dwelling or 1,200 sq ft).
Fees capped – Total fees for ADU permits are $1,000 for units under 750 sq ft. Larger units have fees capped at $1,500.
Approval timeline – Local governments must approve or deny ADU applications within 60 days. After 60 days, the application is automatically deemed approved if not denied.
So, in general, the changes remove barriers and speed up approvals to further encourage ADU development throughout California.
Watch Frank's ADU adventure
Frequently Asked Questions
How much is a permit for an ADU in California?
The cost of an Accessory Dwelling Unit (ADU) permit in California varies by location and local jurisdiction. Typically, permit fees range from a few hundred to several thousand dollars. Contact your local building department or planning office for accurate cost estimates.
Do you need a permit for ADU in California?
To build an Accessory Dwelling Unit (ADU) in California, a permit is generally required. Permit requirements for ADUs vary depending on the city or county. Contact your local planning or building department for exact permit information.
Can an ADU be those tiny houses or backyard cottages I see in the backyard?
As long as these small dwellings meet local zoning and building code requirements for ADUs, they are a permitted type of ADU in most areas.
What happens if I build an ADU without a permit in California?
Building an ADU without a permit in California is illegal and can result in penalties. Ensure compliance by obtaining the necessary permits and approvals before construction.
Are homeowners converting existing space into junior accessory dwelling units?
Many homeowners are converting interior space like portions of houses, garages, attics, or basements into junior accessory dwelling units (JADUs) as a more affordable ADU option that enables multi-generational families or disabled family members.
Can I get an unpermitted existing ADU classified as permitted?
Local governments have implemented processes to legalize unpermitted accessory dwelling units (ADUs) by ensuring compliance with current health, safety, zoning, and building codes.
Conclusion
The ADU permit and zoning world does not have to be intimidating. Many states have implemented an easy ADU guide. I hope you can also take advantage of investing in an ADU.
Investing in an ADU is a great way to help solve the growing housing crisis and provide accessible housing, but it can also be a financially sound investment.
With the right knowledge and preparation, you can get through the ADU permit and zoning process easily. Many areas are now implementing more relaxed zoning regulations to accommodate these structures.
Ultimately, if you have been considering investing in an Accessory Dwelling Unit, there has never been a better time to do so! Good luck with your journey!
check out the best prefab adu's for your backyard
To learn which models to pick for your project, check out our latest article on the Best PreFab ADUs you can order for your backyard.