Fact – We are always trading time for dollars. How do we get some time back or maximize our time? Luckily, real estate offers a massive amount of opportunities. Real estate is literally everywhere.
Real estate is in my blood. I would go explore houses being built and look at house plan books while other girls were looking at Teen Bop or Cosmopolitan. I drew house plans for fun and flipped my first house from an Excel drawing. While I didn't follow my dream of becoming an Architect, I got licensed as a real estate agent in 2017 which opened so many doors.
Fact – The majority of Millionaires are created in Real Estate. I assure you they are not all out selling houses or unclogging toilets in their rental at 2 am.
Let's discover the real gems and the out-of-the-box ways to make money in real estate. Ready?
Key Takeaways
You do not have to be a real estate agent to be in the real estate industry
Real estate is a powerful and diverse way to build wealth and gain financial freedom
You can make fast money or cut expenses to increase your income
There are out-of-the-box ways to make money in real estate
There are low-risk ways to make money in real estate
It is ok if you do not like people, houses, or paperwork to make money in real estate
Table of Contents
Disclosure: This post may contain affiliate links, meaning I can earn commissions. If you decide to purchase through my links, it is at no cost to you.
What are ways to make money in real estate?
There are hundreds of ways to make money in real estate once you figure out that real estate is so much more than selling houses and what HGTV makes it out to be.
Look around you, and everywhere you see is Real Estate. The roads you drive on and stores we shop in. Someone owns them and makes money from them.
It may be as simple as reducing expenses or as fun as building a tree house to rent out on Airbnb. Let's explore some ways you can make money in real estate.
Change up your Living Situation & Affordable Housing Options
1. Refinance Your Mortgage
Refinancing your mortgage can be a way to free up extra money. If interest rates have dropped since you took out your mortgage or your credit has improved, refinancing can lower your monthly payments, freeing up money for additional investments.
2. Rent Out a Room in Your Home
Renting out a room in your home is a simple and efficient way to make money in real estate.
This method provides a consistent monthly income and can be a great way to offset mortgage payments or other expenses. Bonus if you live near a college or a popular tourist destination.
Perhaps combining the functions of two rooms into one to free up a room to rent out. Space-saving items like buying a Murphy bed, also referred to as a Wall bed, could a space function for more than one purpose. Consider a DIY Murphy bed if buying a bed isn't in the budget.
3. Take Out a HELOC
Perhaps your property has some equity you want to take out. Or, by improving your property through renovations, you can increase its market value. Once the renovation is complete, you could take out a Home Equity Line of Credit (HELOC) based on your home's increased equity.
This credit line can then be used to invest in additional real estate properties or for other purposes
4. Put an Accessory Dwelling Unit on Your Property
Accessory Dwelling Units (ADUs) — small, self-contained structures built on the same lot as a single-family home — can provide additional income. They can be rented out for long-term tenants or as short-term vacation rentals. However, you must check local zoning regulations to see if ADUs are allowed in your area.
5. House Hacking
House hacking involves buying a multi-unit property, living in one unit, and renting out the others.
The income can help cover your mortgage payment and even generate extra income, making it a smart way to get started in real estate investing while you learn how to make money in real estate in other ways.
6. Condo, Townhouse, & Roommates
Owning a condominium or townhouse and renting rooms to roommates is another strategy to generate real estate income. This method can help pay off your mortgage faster and provide a steady income stream.
7. Build an Earth-Sheltered Home
An Earth-Sheltered Home is partially covered by the earth on one or more sides, with some being underground. They're energy-efficient and can offer savings on heating and cooling costs.
8. Homestead
Starting a homestead involves developing land to produce food, potentially generating income by selling the surplus. There are even places that offer free land to create a homestead on.
9. Move to a Place That Will Pay You
Wait, is this true? Yep! Certain cities and states offer incentives to attract new residents, such as cash, student loan assistance, or land. Moving to such places can provide an unexpected way to make money. Surprisingly, some are in the USA.
10. Move to a Place with Lower Property Taxes
By moving to an area with lower property taxes, you can save money and potentially invest in more properties.
This method can be especially beneficial if you own multiple properties. This option could mean less space, so have no worries about losing functionality or valuable guest space. Investing in things like a Murphy bed or folding bed can offer a solution to space issues.
11. Buy a Short Sale
A short sale occurs when a homeowner sells their property for less than the outstanding mortgage. This could be an opportunity to pick up a great house at a great price!
12. Downsize into a Tiny House
Downsizing into a tiny house has become popular among those looking to simplify their lifestyle. Living the tiny house life could reduce your own living costs and save you money.
Tiny houses come in many different looks and styles, with some being on wheels to take them anywhere the road will take you. This virtual tour may shock you and get you wondering how you can fit so much in such a small space.
13. Kit Houses
Kit houses are pre-packaged homes you can assemble yourself, providing a cost-effective way to build a house. Kit houses are called DIY houses by Forbes. Perhaps compare it to an old childhood favorite, Lincoln Logs.
14. Pre-Fab Homes
Pre-fab are homes manufactured off-site and assembled at the chosen location. Think Boxabl, where you can stack pre-fab sections to create a custom home but not have to do the DIY like Kit Houses when you don't want to invest much of your time in building a home.
15. Mobile/Manufactured Homes
Mobile homes or manufactured homes are a type of pre-fab home but typically only one in 1 or 2 sections. They are built in a factory and then transported to a piece of land.
A mobile home can offer affordable options to a more common stick-built house. Gone are the days when people turned their nose at a mobile home as they have gotten much nicer.
The manufacturers have increased their standards all around. The largest manufacturer in the United States is Clayton Homes, with over 62,000 units sold in 2022 has committed to building all manufactured homes to DOE Zero Energy Ready Home Specifications by the end of 2023.
16. Modular Homes
Modular homes are another form of prefabricated housing but differ from manufactured homes. These homes, which are typically larger and more luxurious than other prefabricated options, are built in sections in a factory and then assembled on-site. 
This option is built to local and state building codes, making obtaining a loan for them the same as a site-built house.
17. Shipping Container Homes
Shipping containers, or Conex, offer a unique and eco-friendly housing option. You can utilize multiple containers to create a larger space or even go 2-story. It is amazing to watch these metal boxes transform into a livable space.
18. RVs
Recreational vehicles (RVs) offer a mobile lifestyle allowing you to set out on whatever journey your heart desires. With various styles and price points and the comforts of a home, an RV could be a way to live more minimally without sacrificing the comforts of a home.
19. Multigenerational Housing
Multigenerational housing is a growing trend in the real estate market. These homes, designed to accommodate more than one generation under the same roof, cater to families seeking to live closer together.
According to PewResearch.org, an analysis of census data from 1971-2021 shows the number of people living in multigenerational housing has quadrupled during that time period. Something to consider to save money and be able to have family surrounding you!
20. Barndominiums
Barndominiums or Barndo, a hybrid between a barn and a condominium, are a new trend for an affordable, energy-efficient, low-maintenance housing option.
Originating from the idea of converting a barn into a living space, the concept has evolved to include combining residential living areas with space that could be used for various purposes, such as a workshop. Sometimes you hear these refer to as metal-building houses.
21. Buy a 3D-Printed house
On the list here and further below, 3D-printed houses are mentioned. Real Estate is not immune to the influence of technology.
Innovations such as 3D printing have the potential to revolutionize the way homes are built, making construction faster and more cost-effective. The largest 3D-Printed Neighborhood is located in Austin, Texas.
22. Rent Your Back Yard for Camping
Renting out your backyard for camping or RV parking can be a unique way to make money from real estate. This can be especially profitable if your property is located near tourist attractions or in an area known for its natural beauty. I have seen listings on Airbnb for backyard tent rentals.
Bonus if you have a tent to set up to allow the renter to option not to have to own a tent. This tent rental is on Airbnb in Clermont, Florida.
Just looking at the pictures is so peaceful. I can see my family enjoying kayaking, hiking, and a night fire under the stars. This thing rents for $155 a night! Check out Luxury Glamping: CareFree Camping at Lake Louisa.
23. Rent Your Back Yard for a Dog Park
Renting your backyard for a dog park can bring in some extra money. A new app, SniffSpot, allows homeowners to list their backyards for rent to pet owners looking for a private dog park for their furry friends.
24. Rent Your Private Pool
Renting your private pool can bring in some extra money. A new app, Swimply, allows homeowners to list their pools for rent by the hour or the day for others to enjoy.
25. Rent your Tennis Court
Renting your private tennis court can bring in some extra money. A new app, Swimply, allows homeowners to list their tennis court for rent by the hour or the day for others to enjoy. Tennis anyone?
26. Rent out your Basketball Court
Renting your private basketball court can bring in some extra money. A new app, Swimply, allows homeowners to list their basketball courts for rent by the hour or the day for others to enjoy. Time to shoot hoops!
27. Rent out your Pickle Ball Court
Renting your private pickleball court can bring in some extra money. A new app, Swimply, allows homeowners to list their pickleball courts for rent by the hour or the day for others to enjoy. Pickleball is becoming increasingly popular!
Become a Licensed Real Estate Agent
28. Get your real estate license
Becoming a real estate agent is perhaps the most common way to make money in real estate. As a licensed real estate agent, you will be involved in buying and selling real property, including residential or commercial properties, and earn a commission at the closing of a property.
You must get a real estate license to become a real estate agent. Getting your real estate license could be quick as the education is typically online. Finishing the course material and passing the license test in a few weeks is common.
29. Start a Referral Business
Maybe you don't have much time or wonder how to make money without ever going into a house; no worries. Starting a real estate referral business is another way to make money with real estate.
This business model involves you being a matchmaker to refer business to other agents and collect a referral check at closing. This could be especially useful for business in areas you want to travel to or even other states.
30. Coaching Other Real Estate Agents
Ready to level up? If you have a solid amount of real estate knowledge and are a seasoned real estate agent, consider becoming a real estate coach. New agents, in particular, can benefit from your real estate knowledge and experience.
Real Estate coaches like Tom Ferry and Mike Ferry (Father and son) have made a name for themselves and have helped agents grow their real estate businesses.
31. Focus on an Uncommon Niche
Another strategy to make money in real estate as an agent is to focus on an uncommon real estate niche. You might also consider entering an under-served local real estate market or a less common aspect of real estate, such as hunting land or private islands.
I wouldn't mind combining work and travel to sell a private island.
A Career in the Real Estate industry
32. Flipping Consultant
Starting a flipping business as a consultant is a lucrative way to make money in real estate. As a consultant, you help investors identify properties that can be bought at a low price, renovated, and sold at a profit.
This business, while benefiting from the insider knowledge a licensed real estate agent would have through the Multiple Listing Service (MLS), it is not necessary to be licensed for this opportunity.
I have flipped several houses and worked with investors across the U.S. I discovered a hidden jewel when I came across UpRight, allowing me to easily assess renovation costs and prepare professional reports for my investors. 
33. Transaction Coordinator
There is one fact, I love my Transaction Coordinator. She is a lifesaver and allows me to scale my business without being bogged down with paperwork.
What is a transaction coordinator? It is an essential player in real estate transactions, and the best thing is she gets to tap into the online real estate world by working virtually.
This role involves managing all the administrative tasks involved in a real estate sale from the moment a seller accepts an offer through the closing of the deal.
34. Real Estate Photography
Quality photography can significantly impact a property's selling price and how quickly it sells. Real estate agents and sellers often hire professional photographers to capture their properties in the best light.
If you have a talent for photography, starting a real estate photography business could be a profitable venture.
35. Stage Houses
Staging is a common practice in the real estate sales process. Does staging a property work? Yep, you bet it does. The National Association of Realtors reports 82% percent of buyer's agents said staging made it easier for a buyer to visualize the property as a future home.
If you know interior design and organization, starting a house staging business could be a great way to make money in real estate.
36. Start a Business for Renting Staging Furniture
Maybe you are not interested in interior design or dislike lifting furniture and entering other people's properties.
Starting a business for rental furniture for staging could be another way to earn money in real estate. You can buy furniture and rent it out for staging purposes. You do have to house the furniture, which is a consideration.
37. Leverage a Talent to Help Others Renovate
If you have a specific talent or skill, such as carpentry, painting, electrician, or plumber, you could start a business to help others renovate their properties and increase property value.
Renovations can significantly increase a property's value allowing a person to sell for more or access untapped equity in the property. This is a massive place for opportunity.
38. Property Management
Property management is an integral part of the real estate industry. Property managers handle day-to-day operations for rental properties, including collecting rent, addressing tenant concerns, and coordinating property maintenance.
Many landlords hire property management companies to manage everything they don't want to deal with in the tenant world.
39. Become an Inspector
Home inspections are a standard part of the home-buying process. As a home inspector, you would evaluate a property's condition and compile a detailed report.
This profession requires specific training and certification but can provide a steady income and a vital role in the real estate process.
40. Become an Appraiser
Real estate appraisers estimate the value of properties. They consider the property's features, location, and comparable homes. Becoming an appraiser requires specific training and licensing, but it's a role always in demand in the real estate market.
41. Become a Land Surveyor
Land surveyors measure and map the land for legal or development purposes. This role is critical in real estate transactions as it helps define property boundaries. This profession requires specific training and licensing but can provide a steady income.
42. Become a Mortgage Lender
Mortgage lenders are essential because they provide the financial means for individuals to purchase homes or other real estate properties. Without lenders, most people would be unable to afford upfront property costs, significantly reducing the number of property owners and slowing down the real estate market.
Create a business around the real estate industry
43. Open Your Home as a Bed and Breakfast
Got some extra space in your house? Consider opening your home as a bed and breakfast. This is a common way to make money from real estate, particularly in tourist hotspots. This option could be particularly profitable if your home is in a sought-after location.
44. Start a Hostel Business
Are you in an area popular with budget travelers or backpackers? Consider converting a property into a hostel. Hostels offer very budget rooms as there are multiple beds in the same room, so don't think you are getting privacy. If budget is key, a hostel may be your answer.
45. Raise Bees on your land
This might not be the first idea that comes to mind when you think of making money in real estate, but if you have a large plot of land, raising bees can BEE profitable.
Beekeeping can generate income through the sale of honey and beeswax and is a unique way to use your land to make money in real estate.
46. Build a camping area
If you're interested in a larger-scale business, consider buying a large plot of land and building a camping area. You could rent tent spots to those wanting to get closer to nature. As a bonus, creating hiking trails can also attract guests interested in outdoor activities.
47. Graveyard
Investing in a graveyard is a less common real estate sector but a potentially profitable way to make money with real estate.
Just because a graveyard may be considered a different real estate endeavor, it is a necessary part of life. Remember that this type of business requires careful planning and can be sensitive due to its nature, but it still is a way to make money in real estate.
48. Pest Control
If you aren't afraid of bugs, you can consider starting a pest control business. The is a definite need for keeping some critters away, and a pest control service is just what you need. Many properties require a termite pest inspection when being sold.
49. Start a Fish Farm
If you have access to a large water source on your property, starting a fish farm could be a unique way to make money in real estate. This involves raising fish for sale to consumers or businesses.
50. Snail Farm
Bet you weren't ready for this tip. Starting a snail farm can be a unique way to generate income from your real estate. This business involves raising snails for sale to restaurants or food suppliers.
Surprisingly, snail farming is a thing, so it is added to the list of ways to make money in real estate. Let's continue to Es-Car-go on to the next.
51. Create an Online Business to Sell Products for the Home
Finally, if you prefer to operate digitally, consider creating an online business to sell home products. You could sell anything from home decor to DIY renovation supplies depending on your interests and expertise.
52. Cleaning Houses
I will say it again; no buyer has ever complained a house is too clean! Never, not once. A clean house is essential for successful real estate showings; sellers risk losing money because of a dirty house.
Starting a house cleaning business can be a low-cost way to break into and make money in the residential real estate industry. For the commercial real estate industry, a cleaning business may require more paperwork and things like getting insurance.
53. Start a Credit Repair Business
Many people require credit repair services to improve their credit scores before applying for a mortgage. A credit repair business can help people correct errors on their credit reports and provide advice on managing credit and guidance on where to put money to get the biggest bang for the buck.
54. Start a Real Estate Blog
Consider starting a real estate blog if you have considerable experience and knowledge about the real estate industry. You can share tips, strategies for making money, industry news, and insights about real estate transactions. Monetizing a real estate blog can take time, but it can generate a significant income with consistent effort and high-quality content.
55. Home Organizer
Got a knack for organizing? Becoming a professional home organizer is another unique way to make money related to real estate. Many people need help organizing their homes, whether preparing to sell, just moving into a new place, or need to declutter. Many don't realize how big the organizing industry is, and there is even the National Association of Productivity & Organizing Professionals.
56. Create Products for Agents for Success
There is a market for products and tools that help real estate agents become more successful. This could be software for managing real estate transactions, educational materials to enhance their real estate knowledge or even physical goods like high-quality signboards or open house kits.
There is a digital world of real estate to explore, and agents need your help!
57. Moving Company
A moving company is a vital part of the real estate industry. Whether people are moving into a rental or a home they've purchased, a reliable moving company can make the process smoother.
I can honestly say a good moving company is hard to find and they are often not cheap. Especially for cross-country moves. It could be several thousand dollars.
58. Grass Cutting
Maintaining the property's appearance is important for homeowners or real estate investors with rental properties. Starting a grass-cutting business can be an easy way to make money in real estate.
This is a business that could scale up. Take up your little grass-cutting business to the commercial world and watch the opportunity increase.
59. Landscaping
Like a grass-cutting business, landscaping serves those wanting to enhance their property's exterior appearance. Even if you have no landscaping experience, starting out small with weed pulling and basic mulch refresh is in high demand, especially in the hot climates where we don't want to get out in that heat! I can attest to this fact for sure!
60. Mailbox Refinishing
Here's a niche service that can be profitable: mailbox refinishing. It's a small detail, but a fresh, attractive mailbox can improve a property's curb appeal.
Since first impressions are everything, a terrible-looking mailbox should not be part of it. Some neighborhoods have an HOA that requires a specific mailbox, and I can attest those things don't look shiny and new forever. Replacing is not cost-effective, but getting it refinished is a definite yes in my book. Sign me up!
61. Window Washing
There is nothing worse than a beautiful view interrupted by a dirty window! Whether for residential properties or commercial real estate, window-washing services are always in demand. I had no idea it costs $10-$15 a window for cleaning, according to ThisOldHouse.com.
62. Pressure Washing
I have never had a buyer complain a property was too clean! Pressure washing is another service that improves a property's exterior appearance. Pressure washing can clean and revitalize surfaces like driveways, walkways, and siding. A pressure washing business could be a side hustle to make extra income.
63. Rent a House and Sublet the Rooms
Like a hostel, renting a house and subletting the rooms could be another way to make money in real estate. This can be particularly profitable in areas with high demand for rental properties, such as near universities or bustling areas.
However, be sure to check local regulations and lease agreements to make sure subletting is allowed. You could consider branching out and subletting the rooms as a short-term rental versus a long-term agreement.
Real Estate business side hustles with little (or no) money
64. Wholesale Houses
Wholesaling is a strategy where a real estate investor contracts a home with a seller, finds an interested buyer and assigns the contract to them. The investor makes money from the difference between the contract price with the seller and the amount the buyer pays. You are the middle guy or gal in this equation. It is a great way to make money in real estate if you have $0 to invest but can put in some sweat equity.
65. Charge for Photography on Property
If your property has a picturesque or unique setting, photographers might be willing to pay to use it as a backdrop. A big beautiful tree so some nice flowering bushes are all you need. This could be for anything from engagement and wedding photos to commercial photography for advertisements.
66. Owner Finance a Property
Owner financing, where you sell a property and finance the purchase for the buyer, can be a beneficial way to make money in real estate. This strategy provides income over time and can open your property to buyers without traditional financing. You could take advantage of this option if you choose to downsize into something smaller, like a Tiny House or RV.
67. Subject To
Buying a property "subject to" means buying it subject to the existing mortgage. The buyer takes over the mortgage payments, but the original loan stays in the seller's name. Combine this and go a step further and rent out the house for a profit.
68. Rent-to-Own Options
A rent-to-own agreement allows a tenant to rent a property with the option to buy it later. As the property owner, you can often charge higher rent in these agreements, and you may also secure a future sale of your property.
A hefty down payment is typically collected when offering this non-refundable option if the tenant defaults.
69. Bird Dogging
Bird dogging in real estate involves finding promising leads on properties and then selling that information to an investor. This can be a great way to start real estate investing with minimal risk or upfront cost.
70. Driving for Dollars
Driving for dollars involves driving around neighborhoods to find distressed properties that might make good investments.
This is a hands-on way to find potential investment properties not listed for sale. Once you find a property, you could potentially negotiate a sale with the owner or pass the lead on to real estate investors or agents. The great part is there is an app for that!
71. Lead Generate for Agents
Real estate agents are always looking for leads, and you could offer a service to find these leads. This could involve running online marketing campaigns to networking in the local community.
72. Become a Runner for a Real Estate Agency
Being a runner for a real estate agent involves assisting with tasks such as delivering documents, putting up signs, and other errands. While this isn't a high-income job, it could be a way to get your foot in the door and make money in the real estate scene.
Active Real Estate Investing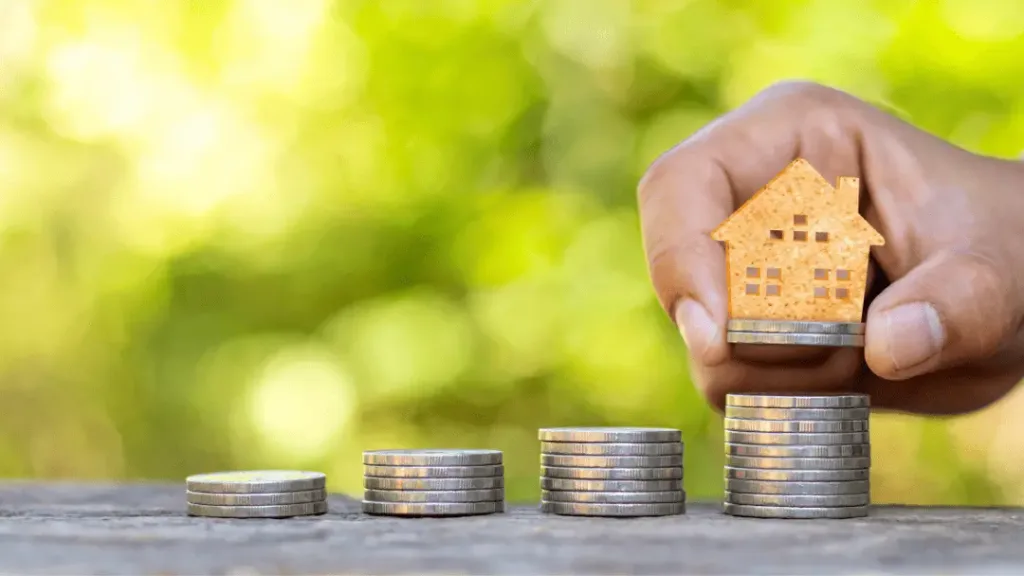 73. Renovate Houses
Renovating houses and selling them for a profit, also known as flipping houses, is a common way to make money in real estate. This strategy requires knowledge about which renovations increase a property's value and an understanding of the local real estate market to avoid overcapitalizing.
This section would be complete without resharing my top choice for flipping software, UpRight. This software allows me to track project progress, quickly determine renovation costs, and even capture vendor bids. 
74. Foreclosures
Foreclosed properties can often be purchased below market value. Banks or financial institutions that own these properties are often eager to sell, presenting an opportunity for real estate investors. However, foreclosed properties can sometimes require substantial renovation work, so factoring this into your calculations is essential.
75. Auction Properties
Real estate auctions can be a place to find properties at a lower price, particularly foreclosures or tax lien properties. But be sure to do your due diligence, as properties are often sold as-is, meaning you might have to invest in repairs or renovations.
76. Off-Market Properties
Off-market properties are those not publicly advertised for sale and can often be acquired at a lower price. Developing relationships with local real estate agents or networking in your local real estate community can help you find these hidden opportunities.
77. Distressed Properties
Distressed properties could be an opportunity if the owner needs cash quickly and has to sell. Buying distressed properties can be a good investment strategy, as they can often be purchased below market value.
78. Tax Sale Properties
When property owners fail to pay their property taxes, the government can sell the property at a tax sale to recoup the unpaid taxes. These properties can often be purchased at a significant discount.
79. Study the Growth Trends of a City and Seek to Invest in Land That Will Likely Be Developed
Investing in land in growing cities or regions can be a smart long-term investment strategy but still a way to make money in real estate. While you likely won't have a crystal ball, by researching population growth, employment trends, and infrastructure development plans, you can identify areas where land might increase in value due to future development.
80. Opportunity Zones
Opportunity Zones are economically distressed communities where new investments may be eligible for preferential tax treatment. Real estate investors can benefit from tax incentives for investing and holding their capital in these areas.
81. The 1031 Exchange
A 1031 Exchange allows real estate investors to defer paying capital gains taxes when they sell a property as long as they reinvest the proceeds into another "like-kind" property. This can be a great way to build wealth over time.
82. Buy a Tract of Land and Subdivide It
Purchasing a large tract of land, subdividing it, and selling individual lots can be profitable. Sometimes big land tracts can be spotted through tax assessor websites.
83. Pre-Foreclosures
A pre-foreclosure occurs when a homeowner defaults on their mortgage, but the foreclosure process isn't yet complete. Buying a home during this stage can often lead to significant discounts, as homeowners may be motivated to sell quickly and avoid foreclosure. You could help find investors for the property if it were not an opportunity you wanted to take on.
84. Build a Portfolio of Investment Properties
Investing in rental properties is one of the most common ways to make money in real estate. As a property owner, you can generate a steady income from the monthly rental payments of your tenants.
Whether you invest in residential properties, such as apartments, duplexes, single-family homes, or commercial properties, the potential for a profitable return exists.
85. Buy a Place and Make It an Airbnb
Vacation properties, such as those listed on Airbnb, can provide a substantial income for real estate investors. If you own property in a high-demand tourist area, turning it into a vacation rental can make significant money. The success of this method heavily relies on location, guest experience, and effective marketing.
86. Buy a Mobile Home Park
Mobile home parks can be an overlooked investment option in the real estate market. Owners make money by leasing the land on which mobile homes are situated.
Because moving mobile homes is expensive, tenants are more likely to remain long-term, leading to a stable income. Take your investing up a notch and buy used mobile homes to place in the mobile home park to turn a bigger profit.
87. Buy a Commercial Space and Rent It Out
Commercial real estate is one of the many different ways to make money in real estate. By purchasing commercial space, such as a retail store, office building, or warehouse, and renting it out, you can generate a robust rental income.
Commercial leases are often longer than residential, providing a more secure income and usually meaning more money.
88. Tree House Airbnbs
A unique twist on vacation accommodations is to create a Tree House Airbnb. This unique accommodation type could attract tourists looking for an unusual and memorable stay. Tree houses are just cool.
89. RV Park
An RV park is another alternative real estate investment that could provide a solid income. RV parks generate revenue by charging nightly rates for RV spots.
The RV lifestyle is growing in popularity, which could increase demand for RV park spots. There are thousands of spots to camp for the night, with growing demand.
There is gold in them there hills! – Tapping into the Money in Land
90. Wetland Mitigation Bank
A wetland mitigation bank is an area of restored, created, or preserved wetlands set aside for compensating unavoidable impacts on wetlands at another location. In other words, developers who disrupt wetlands in one place can purchase credits from a wetland mitigation bank to offset the damage. This can be an effective way to make money in real estate, especially if you have land that can be developed into a wetland.
91. Buy Wooded Land and Sell the Timber
Buying wooded land and selling timber can be a profitable investment strategy. However, it requires knowledge of timber values and the costs associated with logging and transporting the wood. It's also crucial to consider the environmental impacts and potential regulations of this type of real estate investment.
92. Buy Vacant Land and Plant Timber
Like the strategy above, you could buy vacant land, plant timber, and sell it once it's mature. This approach takes longer but could result in a higher return on investment. You could also potentially profit from selling the land, particularly if the value of land in the area increases over time.
93. Buy Land and Create a Solar Farm
If you have a large plot of land with a lot of sun exposure, you could create a solar farm. You could sell the energy to the grid or a utility company under a power purchase agreement.
This investment requires significant upfront costs but could generate a steady income over time, and it would be an option for one to pool their money with others to see this option come to reality.
94. Buy land to Rent to a Hemp-Growing Farm
With the growing popularity of CBD products, renting your land to a hemp farm could be a lucrative venture. Before proceeding, it's essential to understand the regulations associated with hemp farming in your area.
According to farmers.gov, The 2018 Farm Bill reclassified hemp, which is now legal to grow industrial hemp.
95. Buy Land That Will Eventually be Bought Up for a Government Project
If you can predict where future government projects will be, you could potentially earn a hefty sum by purchasing land in these areas. The government typically needs to buy this land for public projects, often at a premium.
So, grab your crystal ball or start building relationships to get an idea of what future projects are on the horizon. The next overpass could be coming.
96. Buy Land and Allow Billboards to be installed
If your land is visible from a busy road or highway, you could make money by renting space to companies for billboards. We all know those attorneys or casinos that have billboards for miles. This real estate tip may be the one you were waiting on. There is some money to be made on billboards.
97. Allow a Cell Phone Company to Install a Tower
Similarly, if your property is in a good location, you could make money by allowing a cell phone company to install a tower. This type of agreement often involves a long-term lease, which could provide a consistent income for many years.
98. Rent Out Water Access
If your property includes a lake, a river, or a sea frontage, you could make money by renting out water access. This could involve boat storage, fishing rights, or access to water sports.
99. Hunting Lease
A hunting lease is a contract in which a landowner gives hunters the right to hunt on their property in exchange for payment. You may not have known there was a website dedicated to hunting leases.
100. Oil Lease
If your property has oil reserves, you could make significant money by leasing the oil extraction rights to an oil company.
101. Sell Mineral or Air Rights
If you own land, you might also own the mineral rights beneath it or the air rights above it. Selling these rights can be a way to make money from your real estate. However, it's important to understand the potential financial and environmental consequences before selling mineral or air rights.
102. Rent Mineral or Air Rights
Just as you can sell mineral or air rights, you can also rent them. For example, if a company wants to extract minerals from your land or build a tall structure that uses your air rights, they might agree to pay you a regular fee for these rights. This can provide a consistent income from your real estate without requiring you to sell or develop it.
Passive Investing
103. Invest in New and Innovative Technologies
Making the list twice, for different reasons, is 3D-printed houses. Investing in companies such as Icon that specialize in these new technologies featuring energy-efficient designs that offer an affordable housing option.
104. Syndication
Real estate syndication is a method where multiple investors pool their resources to invest in properties and projects bigger than they could afford individually.
This option, like REIT, ETF, Mutual Funds, REIG, or Crowdfunding, would be what one would consider online real estate investing. Keep reading to get into the nitty gritty of these cool ways to make money passively.
105. REIT
A Real Estate Investment Trust (REIT) is a company that owns, operates, or finances income-generating real estate. Investors can buy shares of a REIT on major stock exchanges, providing a way to invest in real estate without buying property directly.
106. ETF and Mutual Funds
Real Estate ETFs and mutual funds offer another way to invest in real estate without the need to manage properties directly. These funds invest in a diversified portfolio of properties or real estate-related stocks, including REITs. This investment strategy can be an excellent way to diversify your real estate investments and spread risk.
107. REIG
A Real Estate Investment Group (REIG) is similar to a mutual fund but for rental properties. An REIG buys or builds a set of apartment blocks or condos, then allows investors to purchase them through the company, making it hassle-free to own rental properties without dealing with the everyday challenges of managing properties.
108. Crowdfunding
Real estate crowdfunding platforms allow investors to collectively fund real estate projects, earning returns based on the project's success. It's a way to invest in real estate properties without requiring much capital.
Can real estate agents work part-time?
Many real estate agents work part-time, balancing their careers with other commitments. Some use real estate as a side hustle and take advantage of tax savings from being an independent contractor.
Do I need a college degree to be a real estate agent?
No, a college degree is not typically required to become a real estate agent, though you must complete specific real estate courses and pass a licensing exam. Continuing education will be required with any industry license.
How do I make money in real estate without any money?
Strategies such as wholesaling, bird-dogging, or driving for dollars require little or no money to make money in real estate.
Frequently Asked Questions
Conclusion
When it comes to real estate, the real estate market is full of opportunities for those willing to take the time to explore and learn. With many different ways to make money, it can suit various financial goals and investment styles.
It is up to you to determine which path will be the best way to make money to achieve financial freedom.
There is good money to be made in the real estate business. By understanding the different types of real estate, strategies for making money, and potential pitfalls, you can find a way to make a profit that aligns with your financial goals.
The road to earning income from real estate doesn't have to be traditional, so don't be afraid to carve your own. Go ahead and rent out your backyard or start that snail farm!
What is the fastest way to make money in real estate?
The fastest way to make money in real estate is through flipping properties. This involves buying properties at a low price, renovating or improving them, and then selling them quickly for a higher price.
How do beginners make money in real estate?
Beginners can make money in real estate through flipping, rentals, REITs, wholesaling, crowdfunding, vacation rentals, partnerships, and tax liens.
What type of real estate makes the most money?
Real estate profitability varies by location, property type, and strategy. High-return options include commercial, rental properties, vacation rentals, and development projects.
How to make money in real estate with $5,000?
Invest with $5,000 in REITs for real estate income and appreciation without direct ownership. Research and seek financial advice.
Is Real Estate the Same as it is on HGTV?
Real estate, especially the house flipping aspect, is often more complex and less glamorous than portrayed on TV. Real-life investing involves careful analysis, risk, and sometimes unexpected challenges.
How Can I Get Into Real Estate If I Don't Like People or Houses?
Why Does Real Estate Create 90% of Millionaires?
Real estate creates millionaires through rental income, business profits, appreciation, tax benefits, leverage, and tangible assets.